2435 W Indian School, Redevelopment MHP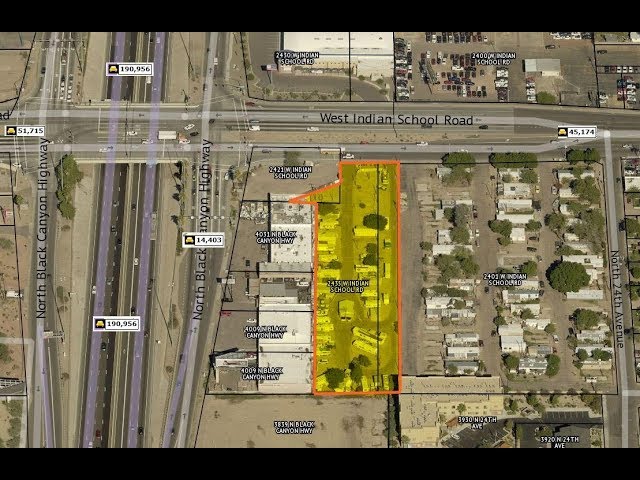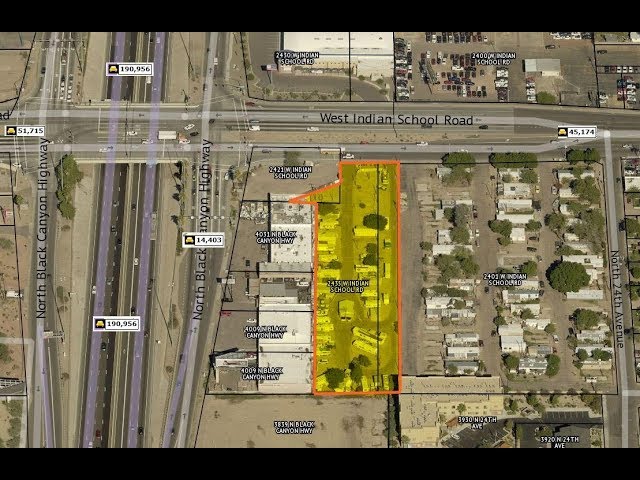 64 Views
Listing was updated on: 07/18/2023
2429 W Indian School Rd, Phoenix, AZ 85015, USA
Description
LocationThe subject property is located at 2435 W 24th Ave, Phoenix, Maricopa County, Arizona. The subject property is in a very good location with respect to commercial services, thoroughfares, public transportation and community services. Appeal of the area is moderate to good for redevelopment in terms of retail, commercial and residential use. The subject benefits from busy commuter and local traffic along the I-17 freeway. The contiguous properties are available for possible assemblage.
City of Phoenix Location
The City of Phoenix is among the fastest-growing metropolitan areas in the country with an estimated 4.3 million residents. It has an accessible location, excellent lifestyle amenities, a pro-business Governor with a growing business and entrepreneurial climate. The area has a predictable 320+ days of sunshine each year with mild winter temps and summer months of dry heat. Phoenix is the epicenter of the Southwest and proves to be particularly desirable to aerospace, nanotechnology, bioscience, advanced business services, high-tech and healthcare. Phoenix is home to major sports franchises: Arizona Diamondback baseball, Phoenix SUNS basketball, and Arizona Cardinals football and Arizona Coyotes hockey.
SaleAvailable 1.73 +/- acres near busy I-17 Freeway and major entrance/exit. Currently a older operating mobile home site, mixed zoning of Residential and Commercial; Assemblage possible with adjacent warehouse property.
Additional parameters