2400-8000 SF lease in Aiken County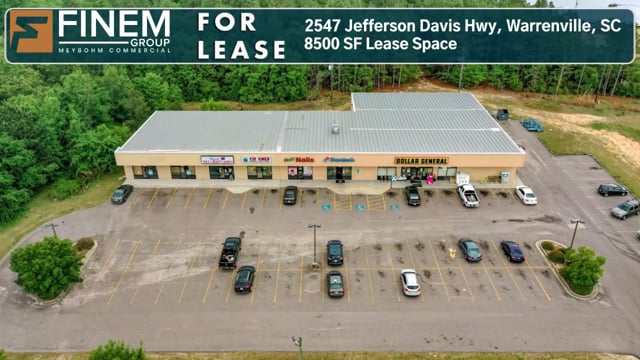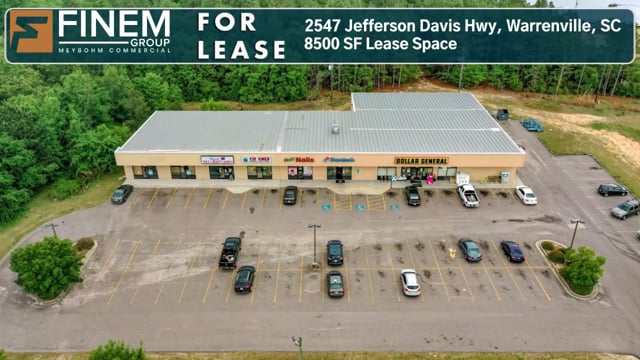 33 Views
Listing was updated on: 05/01/2023
2547 Jefferson Davis Highway, Warrenville, SC, US
Retail for Lease
SqFt: Inquire
Description
Location<br>This property is located in Warrenville, SC off of Jefferson Davis Highway, and has a daily traffic count of 22,900. The property is a small retail strip with a space of ±8,000 SF of available space (former Dollar General) and ±2,400 SF (former Tanning Salon). It is located next to a large shopping center, anchored by Food Lion which recently replaced BI-LO. Other notable tenants in the area include Pizza Hut, Dominos, and SRP. Across the street is Craig Mills Subdivision which is in the process of developing more single-family lots. Lastly, Jefferson Davis Hwy is the main road that connects Aiken, SC to Downtown Augusta, GA.<br><br>Lease<br>The Finem Group at Meybohm Commercial is proud to exclusively
present space formerly occupied by Dollar General and a tanning
salon; ±8,000 SF & ±2,400 SF of space for lease in Warrenville,
Aiken County, SC. The space is conveniently located between
Augusta, GA, and Aiken, SC, and can be used for many different
purposes.